Hi dear friends!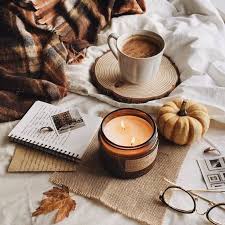 Do you love sweet potatoes like I do? We have orange, yellow and purple too!
Here is my favorite recipe, it's very easy to make and usually gone in no time.
In fact, I don't even have a picture of this dish and I made it maybe a hundred times :)
Perfect as a main dish (vegetarian), great for potluck, just in season now.
You would need:
4 big sweet potatoes, cut in veggies.
2 red onions - slice thinly
Olive oil
Balsamic vinegar
Grated cheese ( we use Cheddar, but anything goes.)
Directions
Preheat oven to 350 degrees. Arrange yams in single layer on large baking sheet; toss with 3 Tbsp oil to coat. Roast on center rack about 45 min or until tender.
Heat remaining oil in skillet on MED until oil faintly smokes. Add onions; cook, stirring, about 10 min, until slightly browned and soft. Add vinegar, stirring to loosen browned bits on bottom of pan. Cook 2-3 min to reduce to syrupy consistency.
Remove yams from oven; spoon onion mix evenly over top. Sprinkle with grated cheese. Return to oven; roast about 10 min.
Done! Enjoy!
Let us know how you liked it! :)
NEW THIS WEEK:
All of the great products from Meadow View Farm - Cheeses, drinkable yogurts, kefirs, butter, and milk in glass bottles! Enjoy!
Local PA Real Maple Syrup!
Purple Top Turnips
Yellow Fancy Squash
Slicing Cucumbers
Pok Choy
Green Kohlrabi
Shallots
Broccoli
Sweet Potatoes - Orange, Yellow, White, and Purple!
Organic Mustard Mix
French Radishes
Our favorite Fall Squash is here - Kabocha Squash! It's so good - simply roasted with real butter and salt on top! Also, Acorn, Delicata, and spaghetti.
Leeks!
Green Cabbage
Jerusalem Artichokes
Ginger
Hakurei Babies
Apple Cider!
Gala Apples
Spaghetti Squash
Fiddle Creek Greek yogurt is back in stock
Peppers Galore - Carmen, Yummy Orange, Sweet bell and HOT!
New Red Potatoes
Eggplants
Onions - Red, White and Yellow
Red Farm Tomatoes
Beets
Apple, Pumpkin Pie
Italian and Curly Parsley
Spring Green Onions
Seven Stars Yogurt
Organic Whole Chickens from Jersey Hollow are back in stock!
Organic Chicken from LFFC is back!
We have breasts, thighs, wings, livers, hearts, feet and whole chickens! Also Boneless Thighs! Finally!!
Mixed Kale
Lots of bison meats
We are also excited about our new beekeeper - Koltuk's Honey Farm. His hives are in NY and NJ. Raw local honey!
We have White Creamed, Linden and Clover, and Acacia!
Sheep's Milk is back!
Lamb Hot Merguez Sausages are back!
Red Cat Farm Oats are back! The BEST!
Duck breast, wings, fat and broth are in! All from our Mountaineer farm. Small, local, Family owned and run! So grateful for them! The birds are fully pastured and humanely raised.
We now have creamed honey, plain and cinnamon. Tried Plain one and can't get enough! So good!
Italian sausages are back.
Good stock of beef and pork!
This week delivery is on a regular schedule.
Lots of fresh great products. You know what to do :)
All orders must placed before 5pm on Monday.
Please contact us with any questions! We are here to help!
Please support family owned business and
your local farmers, this is essential, more important than
anything else. Now than ever before.
From all of our farmers
and NowFarms family - THANK YOU!!! We are grateful for
your support everyday.
We are still on fb, but transitioning to MeWe, Telegram, and SafeChat.
We would love to see you and stay connected!
Share your recipes, ideas, and/or just to say hi :) We need a strong united
community! Stop by and say hi. Share your beautiful meal
creations. Ask questions... Share about the school situation.
We are homeschooling! I'll be happy to share everything I
know...

https://www.facebook.com/groups/buyingclubnyc/

https://www.facebook.com/farmfoodpa/
Stay healthy, happy and free!
Note: If you placed an early order and want to add something later you will still keep the priority on those
items that you added later.
If you would like to order a specific product and don't see it on the website, please contact us and we'll try get it for you!
You are responsible for the prompt unpacking of shipments. We are not responsible if your order is stolen, damaged or thawed after it is delivered to you.
Meats are delivered frozen and will arrive frozen or refrigerated. Meats that have thawed but are still cold can be refrozen immediately with no loss of quality for long-term storage.
Regular delivery schedule:
Wednesday: South Jersey (South of rt 287), Mid Jersey (Kearny, Livingston, Hoboken, Jersey City areas), Brooklyn, Staten Island, Lower NYC
Thursday: North Jersey (Denville, Kinnelon, Montville, Fair Lawn, USR), Rockland, Westchester county, Bronx NY, Connecticut, Queens, Long Island, Upper NYC, Fort Lee
Please order Friday-Monday 7 am (its the best for us and farmers to have time to prepare your orders). We will accept late orders till Monday 5pm , but can not guarantee availability.
We are working with small family farms, sometimes some products become unavailable, we'll try our best to substitute with something similar, if possible. If you or anyone in your family have any allergies and/or rather would not us to substitute with a similar product, please let us know.
Minimum order is $50 for most areas. Please contact us to find out about your specific area. If you need to add to your order, simply place an additional order. Delivery fee is $3 for all orders under $70.
If you are not happy with the product you received, please let us know. We'll make it right. If you love tservice and the products, please let us know too. We would love to hear about your experience, suggestions, ideas, or anything else. We love what we do and we love communicating with our customers! Do talk to us :)
Thank you all,
The Milk Man & Co.
Phone 484-262-9196
"Each dollar that you spend, you vote for that product to be made"
Recent Posts
Hello, dear friends!Happy Hanukkah! May we all see the biggest miracles this season! May the Light b …

Hello dears!We hope you all had a wonderful Thanksgiving! As always, we are grateful for you! May we …

Important!!! All Orders for turkeys must be in by Saturday!You can place an additional order fo …