Happy Fall, dears!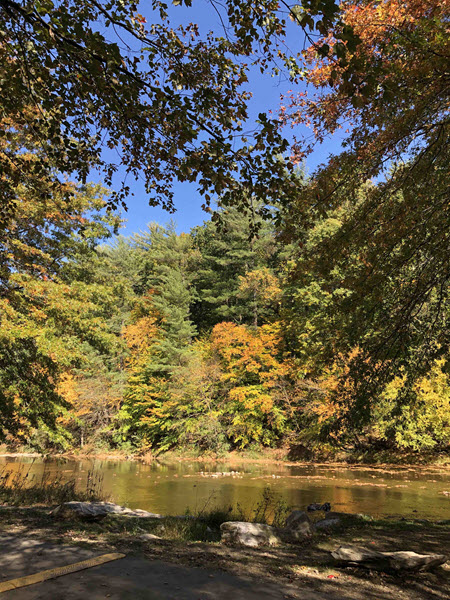 So many colors, Autumn is intense here in PA!
NEW THIS WEEK:
Orangetti Spaghetti Squash - developed in Israel, grown in PA :)
Try it instead of pasta, much healthier and more beautiful!
Organic Dill! This year is very bad for dill too...
Italian Eggplant
Bok Choy
Our handmade candles are back!
Sweet Potatoes - Orange. Yellow and Purple.
Fancy Green Zucchini
French Breakfast Radishes
Buttercup Squash
Organic soup chickens are back!
Kohlrabi - purple and green
Winesap Apples
Red Radishes
Make sure to order Kabocha! (we have Green and Sunshine orange).
Non-GMO all pastured chickens!!! Thank you for your support!
Matsoni and Ryazhenka is back!
Pumpkins are ready :) So beautiful! Those Caldarella and Fairytale!
Spaghetti and Butternut Squash!
Apple and Pumpkin Pies!
Carmen peppers!
NEW Norland Red and Yukon Gold potatoes! Now in 5 pounds too!
Red and Yellow Onions.
Hungarian and Chilly Cayenne Hot Peppers.
Green Bell Peppers.
Roma Beans.
Red Beets - so beautiful!
Fresh Garlic.
Green Cabbage.
Portabello Mushrooms are back.
Beautiful hydroponic salads and basil. Cherry tomatoes.
Collard Greens.
Mixed Kale and Green Kale!
Rosemary, Thyme. Parsley, Basil.
Whole Wheat Flour.
Sourdough Breads! Organic Roasted Garlic is back!
Seven Stars Yogurts - now available in Plain, Maple and Vanilla.
Dairy, Eggs, Milk - all should be available.
Try our duck! We have whole, breast and whole legs! Finally, was a success!
Please support family owned business and your local farmers, this is essential, more important than anything else. Now than ever before. From all of our farmers and NowFarms family - THANK YOU!!!
Have a wonderful weekend!
Stay healthy, happy and free!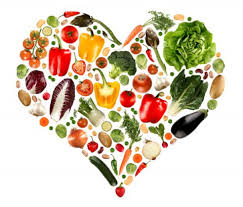 Deliveries this week are on a regular schedule.
Note: If you placed an early order and want to add something later you will still keep the priority on those items that you added later.
If you would like to order a specific product and don't see it on the website, please contact us and we'll try get it for you!
You are responsible for the prompt unpacking of shipments. We are not responsible if your order is stolen, damaged or thawed after it is delivered to you.
Meats are delivered frozen and will arrive frozen or refrigerated. Meats that have thawed but are still cold can be refrozen immediately with no loss of quality for long-term storage.
Regular delivery schedule:
Wednesday: South Jersey (South of rt 287), Mid Jersey (Kearny, Livingston, Hoboken, Jersey City areas), Brooklyn, Staten Island, Lower NYC
Thursday: North Jersey (Denville, Kinnelon, Montville, Fair Lawn, USR), Rockland, Westchester county, Bronx NY, Connecticut, Queens, Long Island, Upper NYC, Fort Lee
Please order Friday-Monday 7 am (its the best for us and farmers to have time to prepare your orders). We will accept late orders till Monday 5pm , but can not guarantee availability.
We are working with small family farms, sometimes some products become unavailable, we'll try our best to substitute with something similar, if possible. If you or anyone in your family have any allergies and/or rather would not us to substitute with a similar product, please let us know.
Minimum order is $50 for most areas. Please contact us to find out about your specific area. If you need to add to your order, simply place an additional order. Delivery fee is $3 for all orders under $70.


Accepted and Preferred Payment Method – Venmo, PayPal, Cash on delivery, Checks ($35 will be charged for any returned checks).

Credit Cards - accepted for your convenience (2% Convenience be will be charged in a separate transaction, along with any outstanding balance of your order).
If you are not happy with the product you received, please let us know. We'll make it right. If you love the service and the products, please let us know too. We would love to hear about your experience, suggestions, ideas, or anything else. We love what we do and we love communicating with our customers! Do talk to us :)
Thank you all,
The Milk Man & Co.
Phone 484-262-9196
"Each dollar that you spend, you vote for that product to be made"

Recent Posts
Hello Dear Friends! Did you know that stuffed pumpkins are so easy to make, and it can be savor …

Happy Fall, dears! So many colors, Autumn is intense here in PA! NEW THIS WEEK:Orangetti S …

Hi dear friends!Do you love sweet potatoes like I do? We have orange, yellow and purple too! He …