Hello dear friends!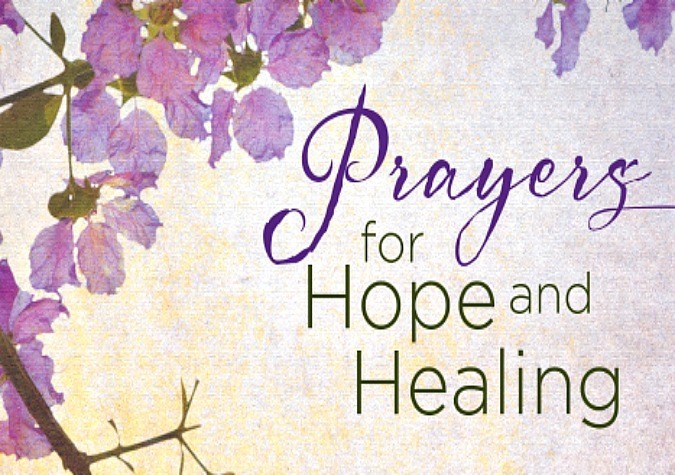 It is a very difficult time for us all. The fear of unknown. The fear of known according to the mainstream media.
Empty shelves. Closed schools, libraries, museums, gyms.... Even some of the hiking trails are closed…
Cancelled all public activities... Closed businesses. It's a nut house for sure.
What can we do to survive and thrive during this time?
Please do not panic! I know it might be very difficult to stay calm, but please find some strength, wisdom and power to stay calm. Meditate, pray or simply be grateful. It's a great global awakening.
Spend this time together with your family. Get to know yourself.
Go deep and search for that hidden desires that you did not allow yourself to touch.
Allow yourself to live. Even in this difficult time. Make the best of it. Work with what you have.
Please limit TV, especially news. Find something new to learn instead.
Connect with others, a phone call or message will improve someone's life greatly.
Continue with whole clean food lifestyle. We will do everything that is in our power to provide you with the best.
Drink water often. Open windows. I really do hope that it will not come to a complete lock-down.
Get fresh air as much as you can, while you can…
Washing hands should not be anything new to us.
We will make sure to go an extra mile to make sure we continue with our best hygiene routine.
Lean about holistic treatments. There is no conventional treatment for COVID-19.
Here is a link to Stephen Buhner's book on herbal antivirals and natural remedies for emerging & resistant viral infections, not exactly COVID-19, but you will find lots of knowledge.
I hope that you will enjoy and learn something new. He has many great books, search the web.
https://radicalherbalismorg.files.wordpress.com/2018/02/stephen_harrod_buhner_herbal_antivirals_natural_remedies_for_emerging__resistant_viral_infections.pdf
Most kids are being homeschooled now. Make the best of it. Learn with them. Read. Play. Rest. Have fun.
Let them sleep in! They are overtired and absolutely need time to recharge to stay healthy.
Limit screen time. Free play is essential, especially for younger kids.
They do not need to do academics for 8 hours! Trust me on that. It all can be done in less than 2 hours.
Provide them with different books, on different topics.
Encyclopedias, History, Science, Music. Anything goes to spark an interest.
There are so many educational videos. Lessons. So many great resources.
Here you can find some good links for homeschooling https://homeschoolfreebie.com/
I will personally struggle with a closed gym. I need to figure out what to do instead.
I love weight lifting and absolutely adore our group classes at JCC. Maybe it's time to start running :)
There are so many great training videos on YouTube, didn't have a chance to look yet.
Please share with your favorites.
We are stocked with great food.
As of now there is no shortage, but if there are any changes, we'll have to limit some products.
As long as bridges and tunnels are open, and there are no driving restrictions – we'll be at your doors.
Please let us know if you have any signs of illness, we'll need to minimize/avoid any interactions.
PayPal or Venmo would work the best in terms of exchanging payments.
Please remember to use friends/family to avoid fees.
Please let us know if we can be any help to you and your family!
Anything that is on your mind, please reach out to us. Find us on Facebook, we have a group https://www.facebook.com/groups/buyingclubnyc/
Text, email, call. We are here for you!
New This Week:
Chioggia Beets. Sourdough Spelt Bread.
Fancy Green Zucchini. Watermelon Radishes.
Grass-fed Beef Tallow.
Grass-fed pastured meats from Burkholder's, steaks and roasts.
All organic!
Delicious Gold Rush apples.
We have Organic SOY-FREE pastured Turkey Wings, Drumsticks and breast.
Also, Organic SOY-FREE pastured Chicken Breasts - Skinless and Boneless.
All from our local PA family owned farms. Truly the best!
FRESH Oregano!
We now carry Seven Stars Vanilla yogurt. It's sweetened with organic Maple syrup. Discovered by accident, but it's so good that we decided to start selling it! Enjoy!
Elderberry Syrup with honey is fully stocked.
Please stay healthy and happy!
Love and Light!
Deliveries this week are on a regular schedule.
Note: If you placed an early order and want to add something later you will still keep the priority on those items that you added later.
If you would like to order a specific product and don't see it on the website, please contact us and we'll try get it for you!
You are responsible for the prompt unpacking of shipments. We are not responsible if your order is stolen, damaged or thawed after it is delivered to you.
Meats are delivered frozen and will arrive frozen or refrigerated. Meats that have thawed but are still cold can be refrozen immediately with no loss of quality for long-term storage.
Regular delivery schedule:
Wednesday: South Jersey (South of rt 287), Mid Jersey (Kearny, Livingston, Hoboken, Jersey City areas), Brooklyn, Staten Island, Lower NYC
Thursday: North Jersey (Denville, Kinnelon, Montville, Fair Lawn, USR), Rockland, Westchester county, Bronx NY, Connecticut, Queens, Long Island, Upper NYC, Fort Lee
Please order Friday-Monday 7 am (its the best for us and farmers to have time to prepare your orders). We will accept late orders till Tuesday 7 am, but can not guarantee availability.
We are working with small family farms, sometimes some products become unavailable, we'll try our best to substitute with something similar, if possible. If you or anyone in your family have any allergies and/or rather would not us to substitute with a similar product, please let us know.
Minimum order is $30 for most areas. Please contact us to find out about your specific area. If you need to add to your order, simply place an additional order. Delivery fee is $3 for all orders under $70.


Accepted and Preferred Payment Method – Venmo, PayPal, Cash on delivery, Checks ($35 will be charged for any returned checks).

Credit Cards - not preferred, but accepted for your convenience (4% Convenience be will be charged in a separate transaction, along with any outstanding balance of your order).
If you are not happy with the product you received, please let us know. We'll make it right. If you love the service and the products, please let us know too. We would love to hear about your experience, suggestions, ideas, or anything else. We love what we do and we love communicating with our customers! Do talk to us :)
Thank you all,
The Milk Man & Co.
Phone 484-262-9196
"Each dollar that you spend, you vote for that product to be made"
Recent Posts
Hello dear friends!At NowFarms We Want You To Know You Have Our Continued Support Through This Hea …

Hello dears! Hope all are healthy! We still have all of the essential products! Plenty of milk, …

Hello dears! Hope all are healthy! This week was the longest for sure. We are very busy, doin …